Upcoming Events
April 6, 2023

Alpenglow Snowshoe + Charcuterie

2:45 pm – 7:00 pm

Take your aprés ski to new heights with a sunset snowshoe tour, appetizers, and libations at the Powderhouse. Meet at Guest Services at 3:00pm and enjoy a scenic chairlift ride up the mountain followed by a scenic snowshoe tour. Make a stop at the Powderhouse for a deliciously crafted snack before snowshoeing back down to the base area. 

April 8, 2023

Live music with The Pastor & The Pagen

1:00 pm – 4:00 pm

Sheryl and Beua are a local vocal duo that plays both covers and originals. Come join us at the ski beach! Enjoy great music as you sit back, relax, and unwind.

April 9, 2023

Pond Skim

12:30 pm – 3:00 pm

Pond Skim 2023 is going to be epic! We'll have live music from 11am – 4:30pm with People We Know. Then, the pond skim will take place 12:30pm – 3pm. After, we will have more music from 3pm – 4:30pm with Dana Ariel and the Coming Up Roses! You won't want to miss this ultimate end-of-season celebration!

April 9, 2023

Live music with People We Know

10:00 am – 12:30 pm

People We Know is a 5 piece sort-of-bluegrass band from Durango, Colorado. Join us before the Pond Skim at the Ski beach. It's a great day for some wonderful music!

April 9, 2023

 Live music with Dana Ariel and the Coming Up Roses

3:00 pm – 4:30 pm

Rock out with this local band!!! Don't miss out after the Pond Skim on their performance at the ski beach.

May 27, 2023

IHBC Quarter Horse

8:00 am – 12:00 pm

Purgatory Resort is the finish line for the Iron Horse Bicycle Classic Quarter Horse bike race! Riders in the Quarter Horse will tour the 25 scenic miles from Durango to Purgatory Resort. After riding through the gorgeous Animas River Valley, you'll tackle a vertical climb of more than 2,300 feet to finish among food, fun, and festivities in the Village Plaza. Come cheer on these riders as they finish their 25-mile journey from Durango. The first riders are expected to cross the finish line around 10:00am.
Don't
miss this
The snow has been amazing! Come see for yourself. Get the best daily rates when you buy your lift tickets in advance. Plus save even more with a 3 of 4 or 4 of 5 day ticket.
Get more out of your visit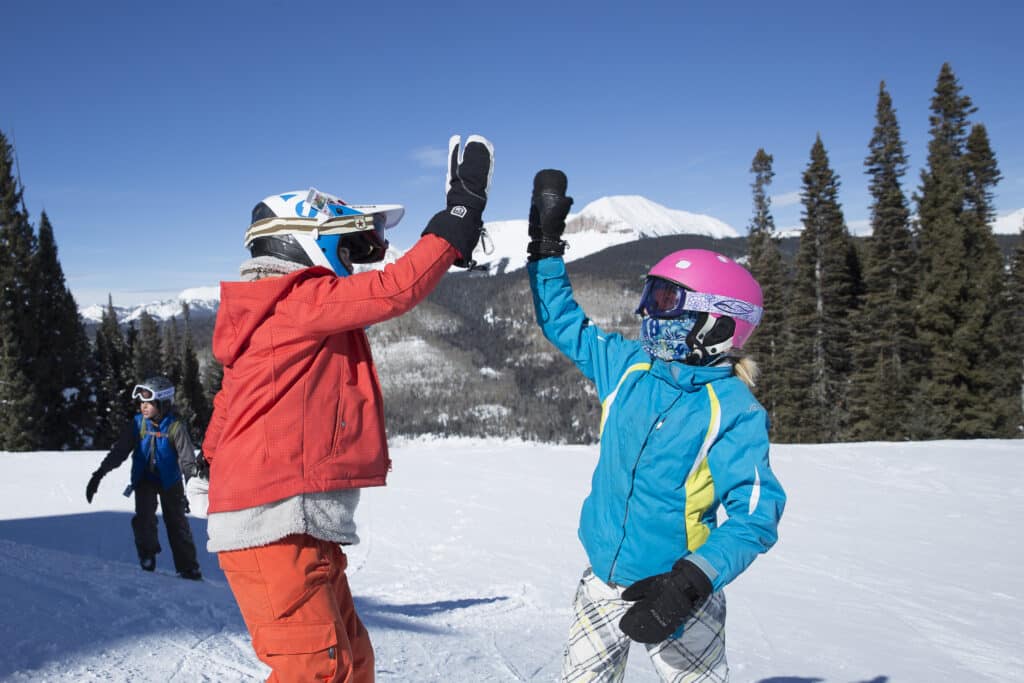 Show them the love of skiing
Kids 12 and under always ski FREE!
Enjoy a unique view of the San Juans
Take a scenic Snowcat tour
Alpenglow snowshoe & charcuterie
Snowshoe and a tasty treat at twilight