To our valued employees, guests, homeowners, passholders, the North County community and friends:
We are at that time of year where winter happens whenever temperatures tumble into the 20s on the mountain for at least a few consecutive hours per night — and we've already made several rounds of snow on West Fork. We'll be back on the mountain before you know it, so wax your gear, return your ski rack to its rightful place on top of your car and set your sights on the forecast as we wait to confirm our "official" opening day, scheduled for November 20th. Follow as we release our preseason updates and recommendations, and you'll be ready to make your first tracks of the 2021/2022 ski season.
Resort Improvements
Covid-19 continues to influence plans for the season, but our team has been busy this summer and fall making over $2 million in improvements to resort equipment, facilities and infrastructure in order to ensure their reliability and performance for the coming year.
The largest improvements include major modernizations to both the Purgatory and Hermosa Creek Express detachables (Lifts 1 and 3). We have additional projects to modernize the Needles Triple Chair (Lift 6); however, the timeline has been affected by supply chain issues and availability of manufacturer technicians, which will delay this work until the new year. 
The addition of two new grooming machines to the fleet represents the second largest investment this year. With the addition of these cats — including a new Bison X park groomer— five of our six frontline groomers have been replaced in the last two years.
Snowmaking improvements follow closely behind in terms of investment, with overhauls to pumps and compressors in the primary and booster pump houses, replacement of on-mountain system valves and hydrants and the acquisition of four additional TechnoAlpin fan guns to the fleet — which equates to more than a doubling of fan gun capacity in the last 3 years.
Numerous other projects added new trucks, snow plows, snowmobiles and safety equipment for Mountain Patrol, as well as trail and other wayfinding signage, kitchen equipment and F&B infrastructure and a completely new Burton Snowboards rental fleet.
COVID-19
We continue to monitor the COVID-19 situation. Given its dynamic nature, we have prepared thorough, adaptable operations plans yet again that are consistent with San Juan Basin Public Health advisors and align with the National Ski Areas Association's "Ski Well, Be Well" best practices. Our highest priority remains ensuring the health, safety and wellbeing of our guests and staff.
At the time of writing this update, all Colorado ski resorts remain subject to mandates with respect to transportation on resort shuttle buses, requiring masks to be worn by riders two years of age and older and requiring people from different households to maintain physical distance from one another. We are also subject to several mandates that pertain to children participating in Child Care and Ski & Snowboard School programs.
Beyond these mandates, Purgatory Resort strongly encourages patrons to follow San Juan Basin Public Health COVID-19 advisories, especially for those at increased risk of experiencing severe illness, to the extent they personally feel is necessary. These advisories continue to be: getting vaccinated, or getting a booster if it is time; wearing a mask and maintaining physical distance from those outside your household in all settings (particularly indoors); staying home if you are not feeling well and getting tested if you are experiencing symptoms of COVID-19; and washing/sanitizing your hands frequently.
The resort will continue to maintain its heightened cleaning and disinfection practices and will institute any new mandates if and when they become required.
Staffing, Technology & Operations
We anticipate continued challenges hiring the number of employees we are accustomed to for the coming season. Purgatory Resort historically hires 850-900 employees in a normal season. Purgatory were only able to hire 650 last winter and expect we will be challenged to hire to that level this 2021/2022 ski season. 
We have and will continue to implement technology solutions and changes to operational processes to reduce the need for a historical number of employees which will require us all to continue to adjust and adapt with the changed times.
We've made arrangements to welcome a record number of J1 foreign students to work at Purgatory this winter, and have master-leased hotel space on North Main Avenue for up to 100 employees from December 1st through March 31st for those not able to find other accommodations. 
In the last seven months we have paid over $600,000 to eligible year-round and seasonal employees in the form of retention and performance bonuses, adjusted wages up for mission-critical positions and are instituting cost of living adjustments for year-round and returning seasonal employees next week.
Some changes to operations last season were necessitated by executive and/or public health orders, or worked so well while mitigating the transmission of Covid-19, that they will remain in place this season. These operational changes include:
Contactless payment and fulfillment: All lift tickets, rentals, lessons and cafeteria F&B orders and payments must be completed online. There will no longer be desk agents or cashiers to take orders or payments in these areas. Those wishing to purchase with cash must purchase a Purgatory gift card, then use it to purchase these products online. Lift access, rentals and lessons will be loaded on the new Purgatory Card.
Rental fitting session times must be scheduled online at the time of purchase to reduce the number of people inside the Rental Shop at one time.
A one-way traffic pattern along Purgatory Blvd. to Sheol St. that eliminates the right-hand turn at the Skier Place/Shoel St. intersection, at the top of the hill.
The discontinuation of valet parking service for Durango Mountain Club members and relocation of skier drop from the arrival court to the former valet parking space area,
Only half-day Ski & Snowboard School class lessons will be available for children ages 7-12, excluding supervised lunch.
Despite the above changes remaining in place, there are several notable services that will return this season including: the red Adirondack chairs on The Beach, operation of the Inferno Mountain Coaster and Snow Coaster Tubing Hill on peak weekends and holidays, indoor seating and warming areas reopened (subject to physical distancing) and seasonal locker spaces once again being available for the 2021/2022 ski season.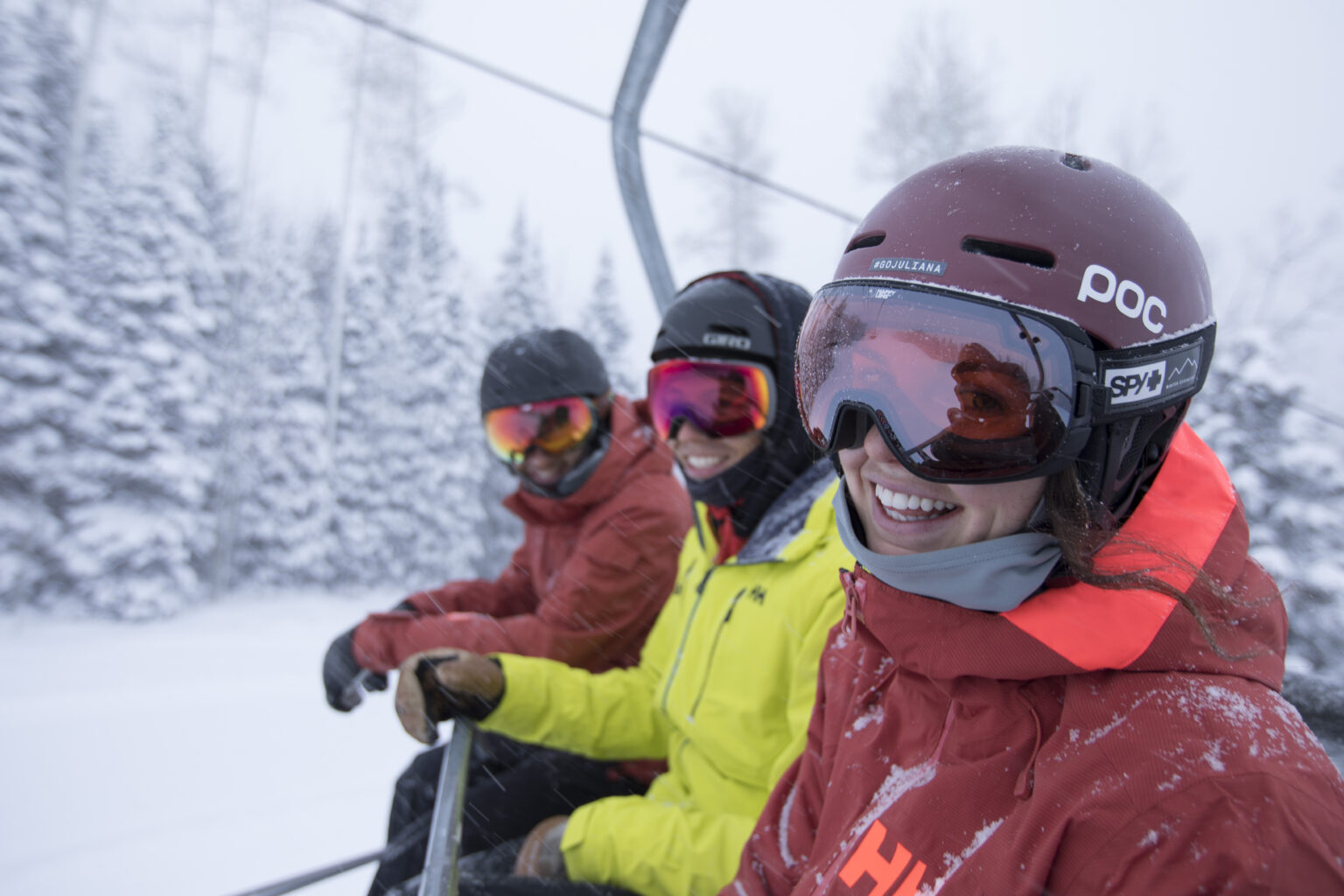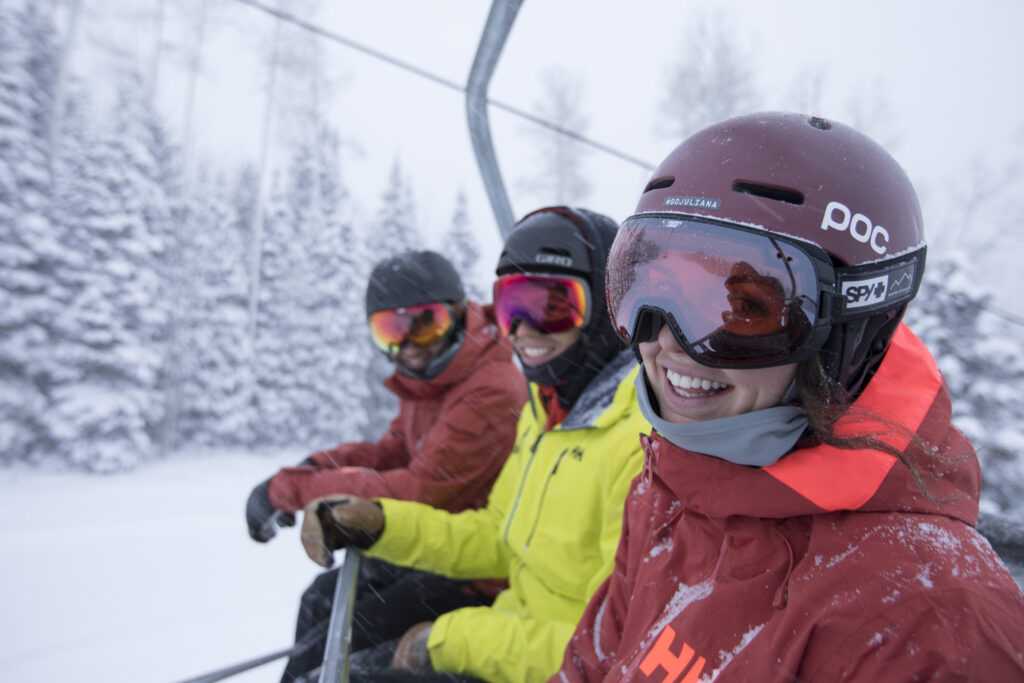 One additional change from last year will be the evolution of the main Village Parking Lot to a combination lot on peak week/ weekends and holidays, beginning Saturday, December 18th. On these peak demand days the Village Lot will be designated a free parking lot for Durango Mountain Club (DMC) members and for vehicles with 4 or more passengers (HOV 4+). The Village Lot will also be available as a paid parking lot on a space available basis for those who are not DMC members or do not have 4 or more occupants in their vehicle. Additional details regarding DMC parking and a new DMC shuttle service to the arrival court have been sent directly to club members by the Durango Mountain Master Association.
We continue to take the long view of the COVID-19 situation and will remain consistently committed to our safety protocol so we all can continue to work and play in the mountains we love. Someday soon, we hope to return fully to normal, but those days are not here yet. We need to work together to continue to make the best of the situation.
There will be much more information available on our website as we approach opening day. Please familiarize yourself with the new and updated processes in place for resort operations and what COVID-19 mandates and advisories are in effect, prior to your arrival. The more you know before you arrive, the greater the chance you will be prepared to have an enjoyable experience.
We look forward to welcoming everyone back to a new, more normal, 2021/2022 ski season. We will see you soon on the mountain; pray for cold temperatures and lots of snow!
Sincerely,
Dave Rathbun
General Manager