Day tickets
Hours from 10:00 am to 5:00 pm
Open Daily from Saturday, June 17 – Sunday, August 13
Open Fridays – Sundays, August 18 – October 8, plus Labor Day (September 4)
The Day Ticket offers six activities for the summer including the thrill-inducing mountain coaster and Durango's only alpine slide. Lift-served mountain biking tickets are sold separately from the Day Ticket.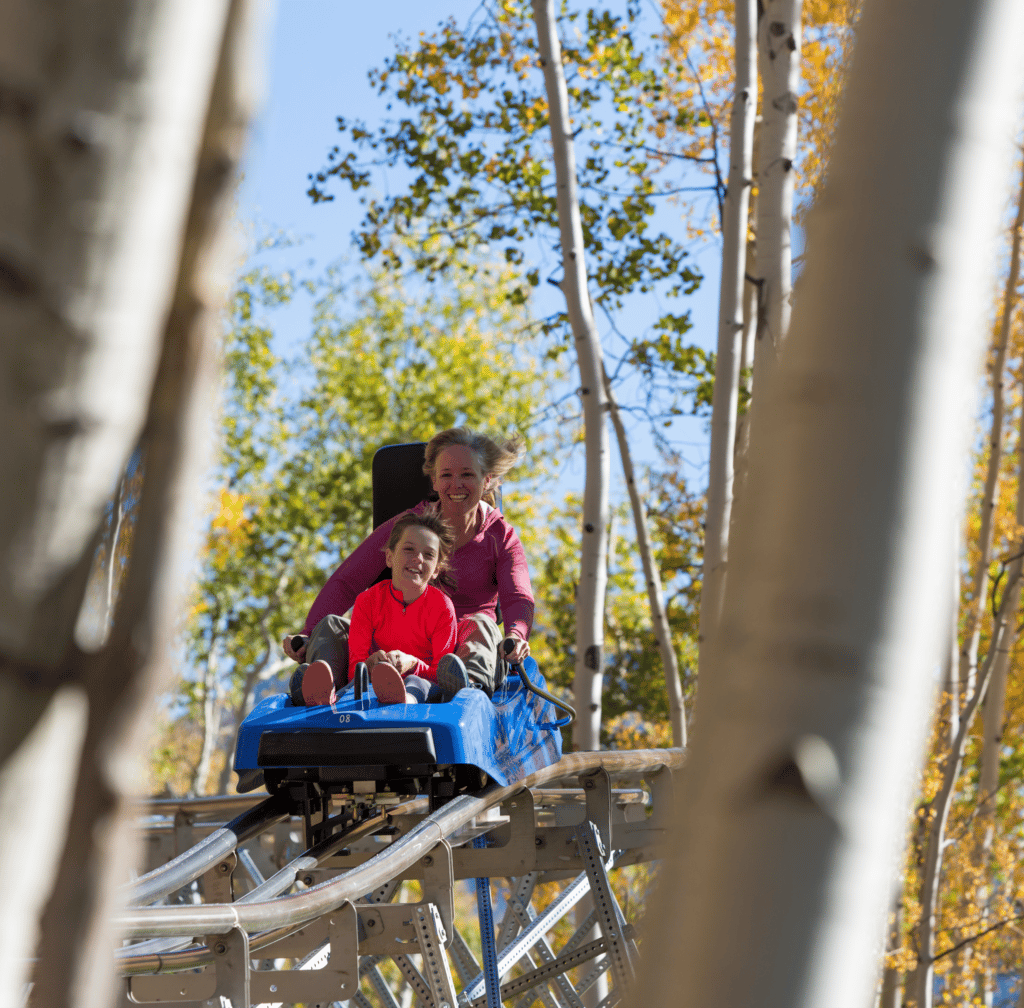 Mountain Coaster
Alpine Slide
Scenic Chairlift
Treasure Panning
Closed for the season
Kid's Off Road Track
Board and Boat
2022 Activity Rates
The AM/PM session tickets include access to all of the activities. Ride multiple times on the alpine slide. Limit one time for the Inferno Mountain Coaster, treasure panning and Twilight Lake Board & Boat.
Morning sessions – 9:00am-12:30pm
Afternoon sessions – 12:30pm-4:00pm
1/2 day activity pass + Inferno Mountain Coaster
Ages 8+
$54
1/2 day activity pass – no Mountain Coaster
Ages 8+
$40
1/2 day activity pass
Ages
3-7
$29
Single Scenic Chairlift Ride
All Ages
n/a
(Check in the day of for single scenic chairlift ticket availability)
Single Treasure Panning
All Ages
$15
Mountain Biking
Please visit our mountain bike page to learn more.