Elevate your career
Find yourself in a dynamic environment with like-minded people who love the outdoors. Join the Purgatory Resort family!
About Purgatory
Like Durango 25 miles down the road, Purgatory Resort is renowned for being the real deal. There's no pretense here. Purg offers a bona fide, au natural, al fresco mountain experience fit for the whole family. Save your boots-with-the-fur for the ritzier, glitzier ski hills; Southwest Colorado is all about nitty, gritty good times! Check your ego at the Beach and settle into the six pack, ready to touch nirvana at Purgatory Resort.
Working At Purg
Are you looking for a job that feeds your curiosity and connects you to the great outdoors in a meaningful way? Do you enjoy working with likeminded colleagues in a sunshine-fueled environment?
Turn your passion into a paycheck at Purgatory Resort.
We look at this business a little differently from other ski resorts. When some ski areas decide to close, we stay open. While some ski areas pick the same opening and closing dates year after year, we strive to become the first to open and the last to close. We are comfortable with making hard decisions, especially when those choices are in favor of giving our guests the freedom to ski.
Sound like your kind of place? Check out our employment opportunities and apply for something you're interested in. If you get stuck or have questions, you can always reach our helpful Human Resources team at [email protected] or by calling (970) 385-2162.
Purgatory is part of a collective of Ski Resorts operated by Mountain Capital Partners. The above link will take you to all open positions across the Collective, make sure you filter by Durango-based jobs if you want to work at Purgatory.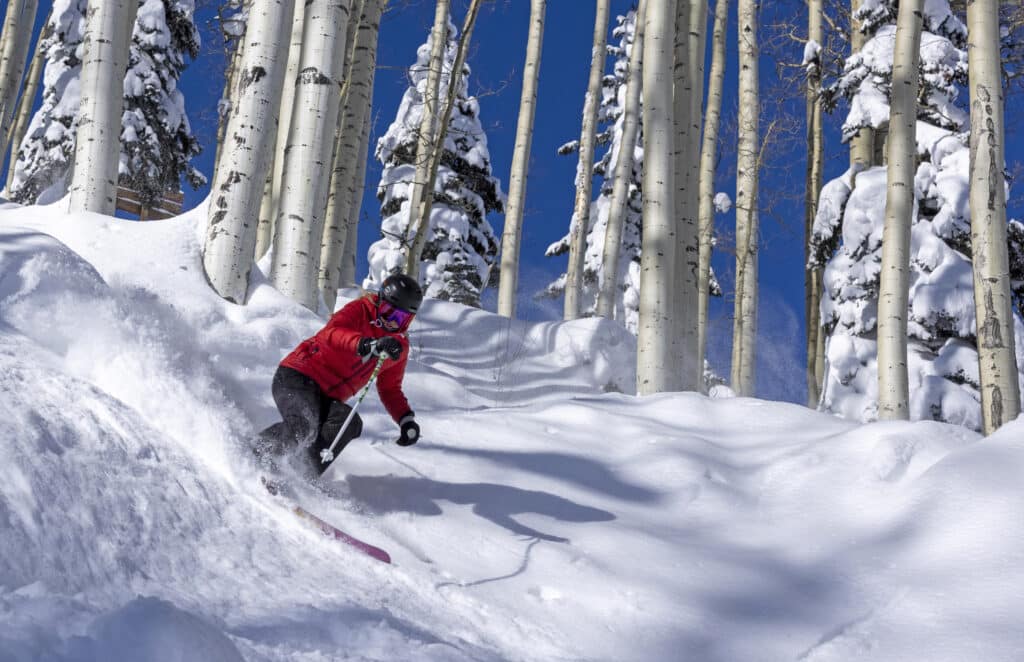 Our Purpose
Give people the freedom to ski.

Purgatory Resort was built more than 50 years ago on a spirit of community, camaraderie, and collaboration. Today, that same energy infuses everything we do, from curating unforgettable alpine adventures to how we take care of our valued employees.
Our purpose is our North Star, something we'll always chase but may never attain. This purpose is paramount to our company and it's one that all of us adopt and relentlessly pursue.
Our People
Besides nurturing a culture of service and care for the families who visit us, we believe that you, our valued employee, deserve the best, whether you're here for the season or for life.
Purgatory starts and ends with you and your family, your memories, your discovery, your growth, and your passion. We're here to help facilitate all you need to write your own alpine story. Chase your dreams as you attain that irreplaceable peaceful, easy feeling revealed only in the mountains.
Employment Opportunities
Employee Perks
Contact HR
The Land
From shifting oceans and spewing volcanos to ice fields and creeping glaciers, Mother Nature has been hard at work crafting the San Juan Mountains for millions of years. To better monitor the land, water, and wildlife, the U.S. Forest Service ensconced these gorges, ridgelines, and meadows into the San Juan National Forest in 1947. Today, the San Juan National Forest encompasses 1.8 million acres, including Colorado's largest, steepest mountain range, the mighty San Juans.
The Durango Area
At 6,512 feet above sea level, Durango, Colorado, might not be the easiest place to breathe but every inhale ensures you're one step closer to finding that inimitable mountain town state of mind. Whether you're here for a family reunion, girls getaway, or road trip, Durango and its hardy, healthy, happy citizens are here to help you live like a local.
Our "Why"
For nearly six decades, the visionaries, leaders, and stakeholders of Purgatory Resort have focused on one mission: to give people like you the freedom to ski. As the ultimate collaborative, creative project, the establishment of Purgatory and its evolution into the premier family ski destination in the Southwest is a story of camaraderie, community, and a commitment to inspiring change one mountain at a time.