Season pass faq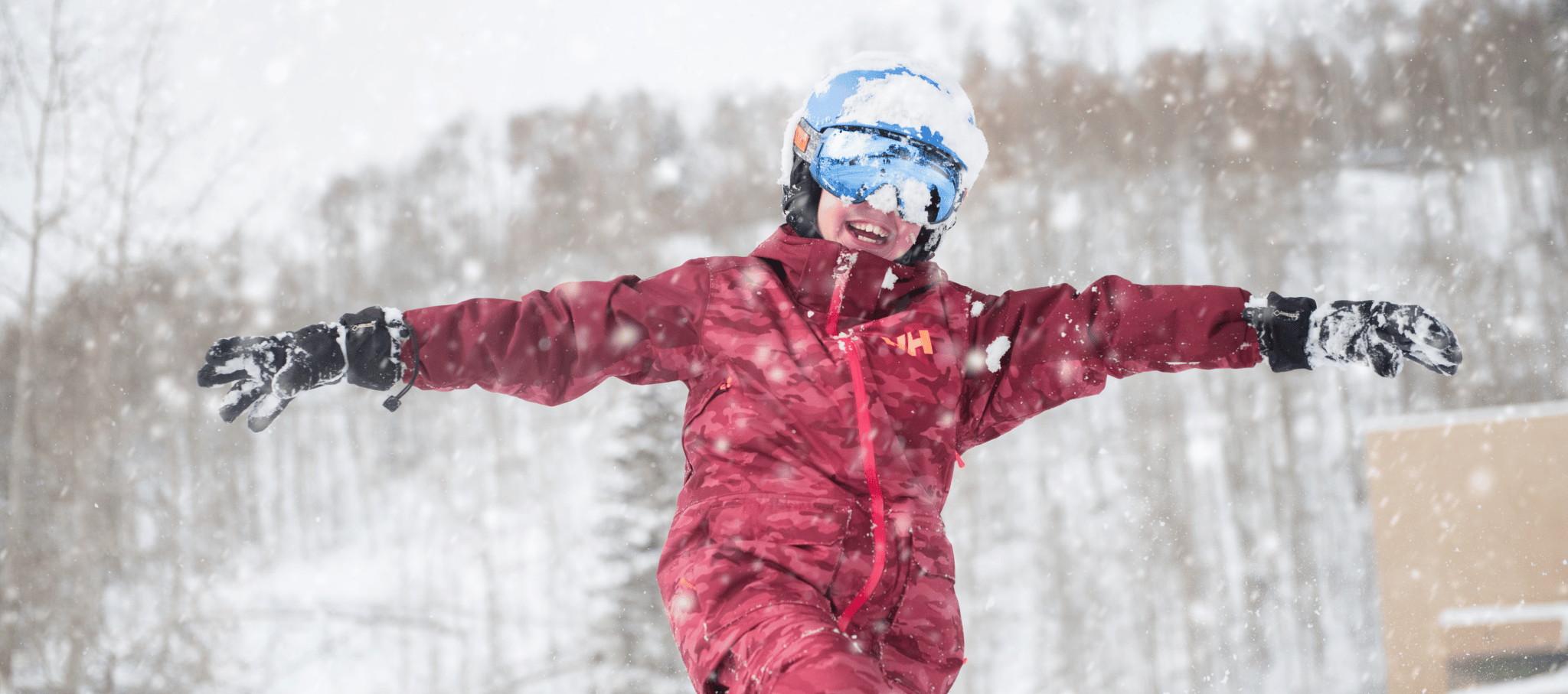 Answers to Frequently Asked Questions (FAQ)
2023/2024 Season Passes
Where is my pass?
(Updated December 6, 2023) Wow! We are stoked so many of you ordered passes this year!
We have been trying to keep up with printing and shipping, but we need your help. If you live close by or are coming to Purg for your first turns of the season, please help us out by coming by the ticket office, or by Purg Sports downtown (at 2615 Main Avenue) and picking your pass up in person.

Please note: If you skipped the photo upload, or if your photo was rejected (check your email) then your pass has not been printed or shipped and we will need you to stop in for a photo. Thanks for understanding!
Did the prices increase over last year?
Some pass prices did change, and some decreased, too. Most Power Pass products increased by just $50 (young adults ages 19-24 and youth ages 13-18 stayed the same). This is only the second time in Power Pass history that we've increased rates. Some of our 12 Day Power Pass products actually decreased by $50. Most pass prices stayed the same.
How much are lift tickets next season?
This winter, all lift tickets will be sold online and there will be no "window rate." Tickets will go on sale this fall and a major goal of our pricing this season will be to help anticipate and spread out demand.
On peak days, expect to see higher rates due to increased demand, and conversely, expect to see much lower pricing on weekdays and other non-peak time periods
Why should I buy a season pass if lift tickets will be so low?
A season pass remains the best value for anyone who will ski at least 6 days. Power Pass resorts have not required reservations for passholders, which means you have the freedom to ski whenever you want. Plus, a pass means you don't have to pick your dates and lock them in early for a low rate. Don't forget: when you use our no-interest payment plan, your monthly payments may be less than the cost of a single lift ticket.
What is the 4 Day Power Pass?
This product is a low-cost, low-commitment option perfect for those interested in skiing Purgatory up to 4 days or less.
What happened to the Power Pass Select?
The 12 Day Power Pass was formerly known as the Power Pass Select. This pass has not changed – we updated the name to help clarify what this pass offers: 12 restricted total days at Purgatory, Lee Canyon, and Snowbowl (among other great benefits!).
Are you going to offer college discounts?
Great news! The Power Pass, 12 Day Power Pass and 4 Day Power Pass offer special discounted pricing to young adults based on age (starting at age 18), not college credit.
Additionally, our new My Weekday Pass is perfectly tailored to work with a college course scheduled. Just choose how many and which days you want to ski each week and enjoy some of the best pricing we've got to offer. So, for example, if you have classes Monday, Wednesday, Friday, then only pay to ski Tuesdays and Thursdays all season long!
Why am I signing a summer activity waiver form when I didn't select the summer option?
The 2023/2024 Power Pass and 12 Day Power Pass include complimentary unlimited access to Spider Mountain Bike Park through April 30, 2024. Power Pass holders will also receive 3 FREE days of mountain bike uplifts at each park — Purgatory Resort, Pajarito Mountain, Lee Canyon, and Brian Head Resort — for the 2023 summer season when passes are purchased by May 5, 2023!
How can I redeem my buddy tickets?
Your six 30% off tickets included with the Power Pass, 12 Day Power Pass, 4 Day Power Pass or My Weekday pass will be available for online redemption. For the Power Pass, 12 Day Power Pass, and 4 Day Power Pass, tickets may be redeemed online for Snowbowl, Purgatory, Sipapu, Pajarito, Sandia Peak, Nordic Valley, Brian Head, Willamette Pass and Spider Mountain. For My Weekday passes, tickets may be redeemed online for Snowbowl only. Learn more here.
Does my pass include food & beverage discounts?
The Power Pass and 12 Day Power Pass include 10% off at select Power Pass resort restaurant locations with the exception of food trucks and outside vendors. Discount does not apply towards alcohol. Discount does not apply to Ten3 Restaurant. To redeem, enter your pass number during check-out through the mountain's online ordering system.
Picking up your pass
Can I have my pass mailed to me?
Yes! Simply select the "shipping" option at checkout.
When and where can I pick up my pass?
We are now mailing season passes as of June 1, 2023! Keep an eye on your mailbox.
I'd like to talk with someone about my season pass. Who should I contact?
Where can I buy my season pass online?
Payment Plan
What's the season pass payment plan?
When you choose the payment plan, there is no interest, and your pass price is divided into equal monthly payments. Equal amounts are automatically charged on the 30th of each month. By November 30, 2023, your pass is paid in full. Learn more.
You can use your pass anytime while you're still paying for it.
Do I still get the same benefits if I choose the payment plan, rather than paying it all at once?
Is there interest or a finance charge when I choose to pay with the payment plan?
There is no interest when you choose to pay with the new payment plan. Payments that are declined will be charged a $20 administrative fee per incident.
How can I update my credit card on file?
Season Pass Refund Option
How do I request the refund using the Refund Option?
Is my season pass refundable?
Season passes are non-refundable unless the Season Pass Refund Option is selected at the time of purchase.
Definitions & Restrictions
What is the My Weekday Pass?
The "My Weekday" Pass (formerly the Weekday pass) now has even greater flexibility. Choose from 1 up to 5 days of weekday skiing and select the days that work with your schedule (Monday through Friday) for the whole season.
This is great for students! If you have classes Monday, Wednesday Friday, then choose the 2-day My Weekday Pass, and ski Tuesdays and Thursdays all season!
Blackout dates: Saturdays, Sundays, 12/27/23 – 12/29/23; 1/1/24-1/2/24.
How does the Parent Share Pass work?
The Parent Share Pass is exclusively for parents of kids ages 3 and younger (a birth certificate is required when you pick up your pass). Gone are the days when you had to buy *two* lift tickets or *two* season passes during a season when parents spend most of their time splitting their time on the slopes (one parent skis while the other watches the future ripper). This pass allows two parents to share one pass for use at different times. Save 30% off the online variable rate for one full-day, adult lift ticket when both parents hit the slopes on the same day. Not eligible for partner resort benefits.
I want to get a Power Pass for my 75-year-old neighbor. Can I do that?
Yes! Just select the Super Senior Power Pass — anyone 75 and older can take advantage of this FREE pass.
Power Kids
Is the Power Kids pass really free?
Yes! Kids ages 12 and younger at the time of purchase are eligible for a FREE season pass! There are no strings attached, no blackout dates, no purchase required — it's truly FREE.
My child turns 13 before next winter. Are they eligible?
The Power Kids pass is for kids ages 12 and younger at the time of purchase. As long as your kiddo is 12 when you register for the pass, you're set.
Do I need to show proof of age?
Yes. You'll be asked to submit legal paperwork that proves your child's age (most parents provide a copy of their child's birth certificate).
Do I need to buy something to get a Power Kids Pass?
Nope! There are no strings attached — this pass is really and truly FREE.
Will you ship my Power Kids pass?
Sure! Just make sure you select the free shipping option when you pick up your pass.
Does this pass come with any benefits, like discounted hot chocolate?
No, this pass provides direct-to-lift access only — skip the ticket window, you'll have more time for skiing!
My child has a Power Kids pass from the 2022/2023 season. Do we need a new one?
If your ripper is age 12 or younger as of today, and is an existing Power Kid from the 2022/2023 ski season, just click here to register your child again. Hold onto the pass that appears on your child's lanyard, zipper or helmet: they may be able to re-use it!
Mountain biking! Awesome! What about other summer activities?
Power Kids comes with FREE skiing and FREE mountain biking. Other summer activities like scenic chairlift rides or other cool stuff are not included on the Power Kids pass and must be purchased separately.
Optional Summer Passes
Does my season pass come with summer benefits?
Both Power Pass and 12 Day Power Pass guests get 3 free days of uplifts at each: Purgatory, Brian Head, Lee Canyon, and Pajarito bike parks if they purchase their pass by 5/5/23. Both passes come with unlimited access at Spider Mountain through April 30, 2024. Guests also have the option to add on the Summer Pass or the Mountain Bike Power Pass to their Power Pass.
Active Duty Military Pass
Who qualifies for the Active Duty Military Season Pass?
A person who is currently serving on active duty is in the military full-time (serving on Title 10 orders for 30 days or more). This includes anyone currently serving in the:
U.S. Army
U.S. Navy
U.S. Air Force
Marine Corps
Coast Guard
This product does not apply to dependents, veterans or retired personnel. A person in the Reserve or National Guard is not full-time active duty military personnel and is excluded from this discounted product.
I'm not on active duty, but I did serve in the military. Why don't I get a discount?
We want to honor and show appreciation for those who are currently serving. We recognize and are grateful for the contribution and sacrifice our reservists, retirees, veterans and dependents have made and continue to make. However, we've made the decision to limit this offer to active duty at this time.
How do I prove eligibility?
Below is a list of approved forms of military identification:
Active duty military ID
Valid active duty orders
Official letter on letterhead from your commander verifying your service
LES dated within 90 days
I don't have any of the approved forms of military identification. How can I get my pass?
All military organizations give its members some kind of official document that we'll accept, but in the event you are unable to provide us with an acceptable proof of affiliation, we will not be able to verify you and cannot offer you access to the discounted military pass.
Are there blackout dates on the military pass?
Yes. To keep this pass as discounted as possible, we have blacked out peak holiday periods: 12/27/23-1/2/24, 1/13/24-1/14/24, 2/17/24-2/18/24
What if I want to ski on a blackout date? Can I get a discounted lift ticket?
You will need to purchase a lift ticket to ski on a blackout date. We do not offer military discounts on lift tickets.
Does the active duty military pass offer any benefits, like discounted tickets to share with friends?
No, the active duty military pass offers direct-to-lift access only — no additional benefits.
Additional Benefits
What benefits come on my season pass?
It depends on which pass you purchase. Pass benefits are summarized on the season passes page. Power Passholders are eligible for winter and summer discounts including deals on food & beverage items, discounted lift tickets, and more!
Does my 30% discount work on summer tickets?
No, the six, 30% discounted tickets can only be used for winter lift tickets at this time.